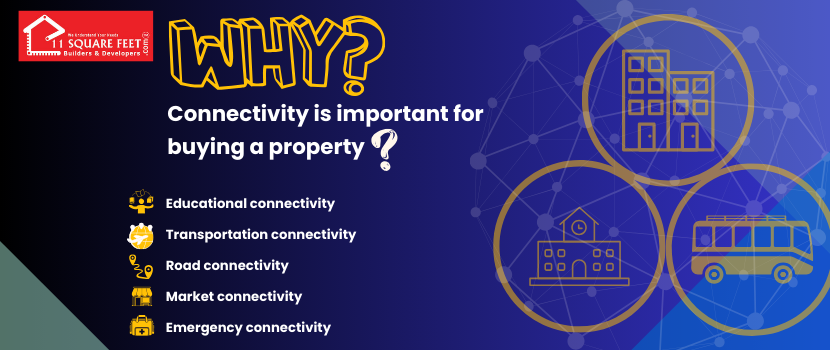 Checklist Point 10 - Connectivity: Access to the property- School, Office , Transportation
The 10th point out of 51 checklists for property purchasers, by 11 Square Feet / Amit Raut, highlights the importance of connectivity when buying a property and how it can save you both time and money.
"Do you know why connectivity is so crucial when buying a property? The right connectivity can save you a lot of money and time. After conducting a self-survey of the property, it is essential to understand its connectivity.
What to look for in connectivity:
Educational connectivity - Access to schools, colleges, offices, etc.
Transportation connectivity - Access to buses, railways, metro, and airports.
Road connectivity - Main road access and internal road conditions.
Market connectivity - Proximity to malls, markets, and petrol pumps.
Emergency connectivity - Access to hospitals and clinics.
To understand the remaining 41 checklist points and follow 11SquareFeet guidance, stay with us! If you find this video helpful, please share it and save it to avoid future losses when buying property. Thank you!"
This entry was posted on October, 07, 2023 at 18 : 25 pm and is filed under 51 Checklist Point. You can follow any responses to this entry through the RSS 2.0 feed. You can leave a response from your own site.