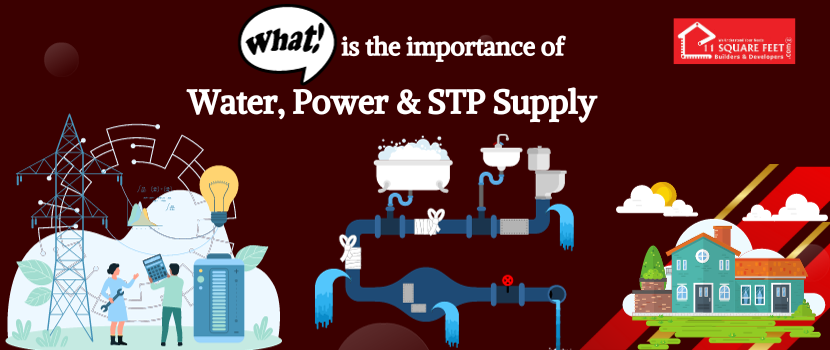 Checklist Point 13 - Water , Power, and STP Supply
Don't you think that when buying a house, we should ensure some basic needs such as water, power, and STP supply? When you purchase a new home, it's essential to check the quality of water, electricity, and sewage treatment plant (STP) supply in your society or house. Water, power, and STP are crucial aspects when buying a new home as they provide essential services that are vital for comfortable and secure living.
Here are some points to consider:
Water Source - Government water supply, borewell, or well.

Current Supply - Check for the type of electric meter (1 phase or 3 phase), meter room availability, electric vehicle charging points, distribution panel (DP), transformer, and substation infrastructure.

STP (Sewage Treatment Plant) - Verify who is responsible for building and maintaining it.
To understand the remaining 38 points on the checklist, stay with us and follow 11SquareFeet. If you find this video informative, please share it. Save it now to prevent future property purchase losses.
This entry was posted on October, 11, 2023 at 15 : 27 pm and is filed under 51 Checklist Point. You can follow any responses to this entry through the RSS 2.0 feed. You can leave a response from your own site.