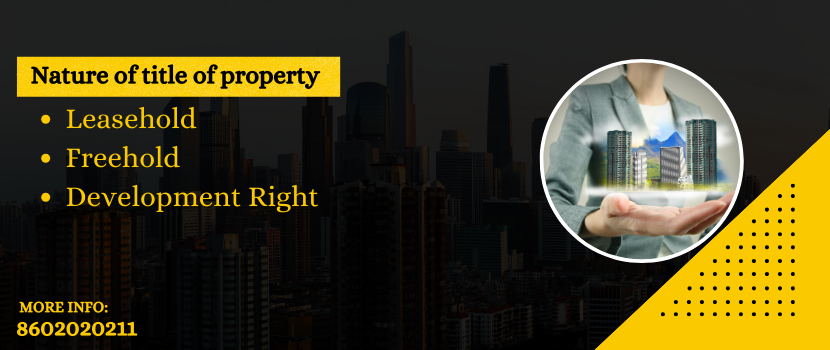 24 - Nature of title of property - (Leasehold, freehold, or development right.)
The 24th point in the 51-checklist for property purchasers, provided by Amit Raut, highlights the importance of understanding the nature of the property title when considering buying a new home. It emphasizes the need to be aware of whether the property is leasehold, freehold, or has development rights.
Leasehold property means that the buyer has the right to use the property for a specified period, typically around 99 years, but the ownership reverts to the landlord at the end of the lease.
Freehold property means that the buyer has complete ownership and can use the property as they wish. There are no restrictions on ownership, and it can be passed on to future generations.
Development rights mean that the buyer has the authority to make certain modifications or developments on the property as per local regulations.
It's important to be well-informed about the type of property title you are dealing with to ensure that you are making the right investment for your future. Amit Raut recommends staying vigilant and following his guidelines to make informed decisions when buying a property.
To understand the points in the remaining 27 checklists, stay with us and follow the guidance of 11SquareFeet. If you find this video helpful, be sure to like and share it, and save it for future reference when buying property.