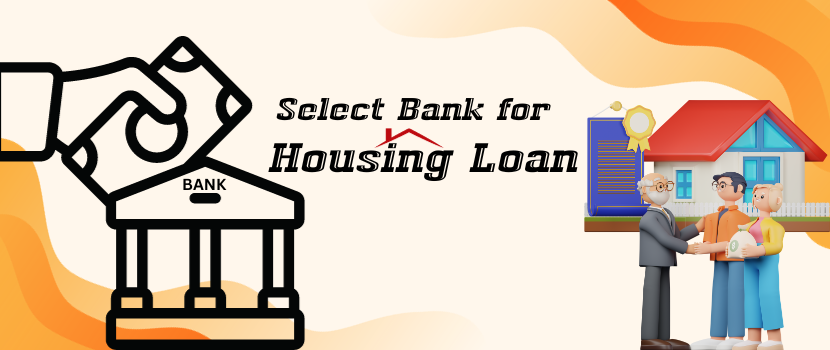 Checklist Point 3: Select Bank for Housing Loan
Q: Have you ever experienced a situation where you finalized a good property within your budget, but now you are facing difficulties in getting a bank loan for that property?
When we are planning to buy a new house, we need to choose a bank from which we will take a home loan. However, nowadays, there are many banks that are deceiving people who are taking loans from them.
Therefore, we need to exercise extreme caution when choosing a bank. It's essential to check our own eligibility before selecting a bank so that we know how much loan we can get. Before finalizing a bank, we should examine several factors, such as:
Interest rate

Processing fee

Repayment process

Insurance policies (personal and building insurance)

Other terms and conditions

Choosing a comfortable bank based on our present income and available documents (property and personal)
We should always select the bank that offers us the best deal.
To understand the remaining 48 checklist points and for further guidance, stay with us and follow 11 square feet! If you find this video helpful, please share it. Save this video now to protect yourself from future property-related losses. Thank you!
This point highlights the importance of carefully choosing a bank when taking a home loan and considering various factors such as interest rates, fees, and eligibility before making a decision.
This entry was posted on October, 07, 2023 at 14 : 42 pm and is filed under 51 Checklist Point. You can follow any responses to this entry through the RSS 2.0 feed. You can leave a response from your own site.