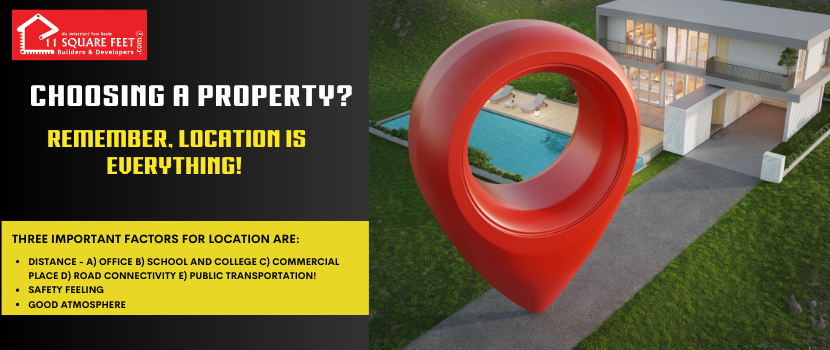 4 Checklist Point - Choose the Location
Are you confused when buying a new property about the location? Whether you should finalize the property based on its location! Whenever we plan to buy a house, the first thing we need to do is check the location. All the important things we are looking for should be there. If we are not satisfied with the location, we should not buy that house.
Three important factors for location are:
Location is very important when we purchase property. For example, a bottle of water costs Rs. 50-100 in a 5-star hotel, but the same bottle may cost only Rs. 20 at a roadside shop. The price of the bottle of water can change just by changing the location. So, why compromise on the location? We are investing in our property, which is earning for a lifetime! Therefore, we should look for the right location that fits our budget and buy the property as soon as possible.
Stay with us to understand the next 47 checklist points and follow 11square feet! If you like the video, please share it, and save it now to avoid future property buying losses.
Thank you!
This entry was posted on October, 05, 2023 at 14 : 50 pm and is filed under 51 Checklist Point. You can follow any responses to this entry through the RSS 2.0 feed. You can leave a response from your own site.