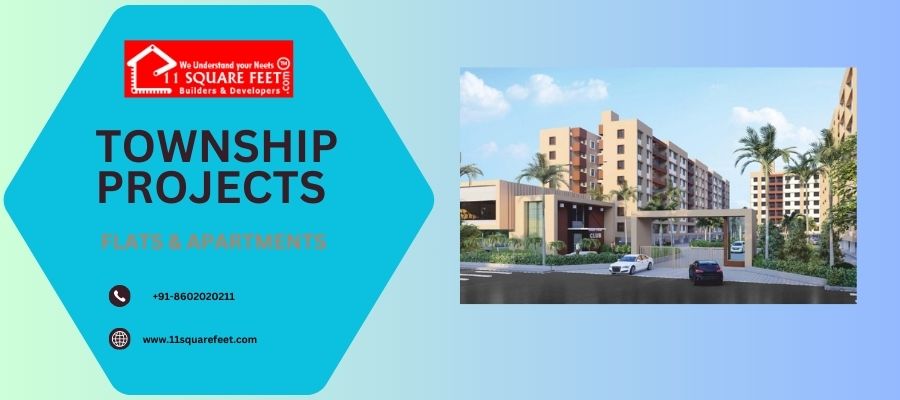 If you are planning to buy a flat or apartment in Wanadongri, choosing a township project can bring several benefits to you.
Wanadongri is one of the renowned areas located in Nagpur, Maharashtra. Quickly, it has been added into the most developing area, and different infrastructure and real estate projects have been started around the Wanadongri. The area is popular for its nearness to MIHAN (Multi-modal International Cargo Hub). The popularity of the real estate market has been gradually increasing day by day.
Selecting a Township Project in Wanadongri is similar to any other city. There are several benefits according to the special needs and choices. There are plenty of reasons why you need the Township Project in Wanadongri:
• Infrastructure and Facilities offered to the residents. The special township projects sometimes come with a properly planned infrastructure. It comprises well-maintained roads, a supply of clean water, efficient sewage systems, etc. They commonly give different services such as schools, parks, hospitals, shopping centres, and recreational services within the township itself. It makes it one of the most suitable places to survive.
• The best thing about the township is the security for the residents. There are advanced entry gates, surveillance, and private security personnel, giving the residents a great level of safety.
• Townships support a sense of community living. They time and again host events, clubs, and activities that let residents interrelate and build a union with their neighbours.
• Several township projects are covered with extreme greenery. They add on the green spaces, parks, and landscaped gardens, adding to a more eco-friendly and aesthetically pleasing setting.
• Get advanced housing solutions. The Township projects in the area commonly give different kinds of housing choices. You can choose from apartments and villas to duplexes. One can select a house that remains suitable for the budget and needs.
• Quality Construction is assured for the buyers. The renowned developers often follow up on the township projects and make sure of the quality of construction. They are properly following the building codes and regulations.
• Future of the investment. Real estate in quickly developing cities like Nagpur can give the option of a good investment. The value of the property might be appreciated in the meantime. You can generate rental income if you don't plan to live in the property.
• A great level of convenience is assured. Several township projects are intentionally situated with quick access to important services, educational institutions, healthcare services and hubs of transportation.
Wanadongri is popular for its infrastructure development and is an emerging manufacturing and logistical hub. Selecting a township project in a city with growth possibilities can be a suitable long-term investment.
However, it's crucial to research and visit the specific township projects in Nagpur, consider your needs and budget, and assess factors like location, developer reputation, and the quality of amenities before making a decision. Additionally, local real estate regulations and market conditions may impact your choice, so it's advisable to consult with local real estate experts and legal advisors.