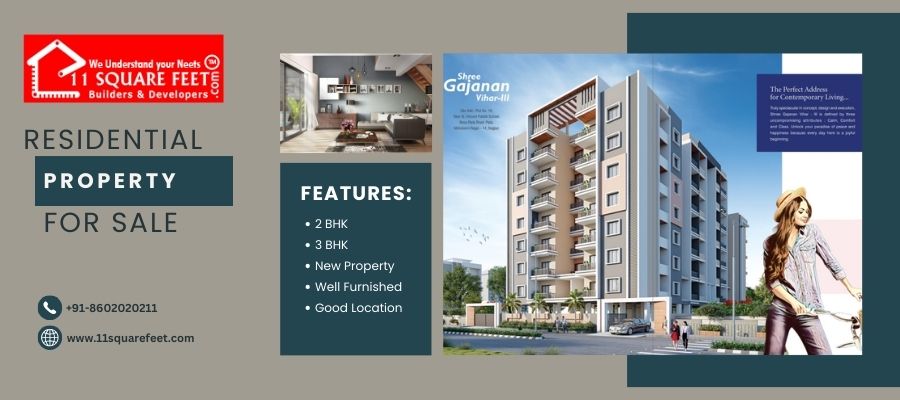 Nagpur is a good target for investment because it is one of the fastest-growing cities in India. Because of this, it has attracted the attention of numerous developers who have realized that investment in this city will certainly yield huge returns in the years to come.
Nagpur is justifying its status as Maharashtra's second capital and competing with metropolises on all fronts through prestigious projects like MIHAN (The Multimodal International Hub Airport Nagpur), IT parks, multiplexes, and wonderful residential complexes, ensuring to change the city's landscape.
Reasons to Invest in the Nagpur Real Estate Market
There are plenty of reasons to invest in the Real estate market of Nagpur. Some are as follows. Keep reading to know them in detail and then deal with the best agent to get a residential property for sale in Nagpur.
Superb connectivity
Nagpur has excellent air, train, and road connectivity to the rest of the country. The entire city is seamlessly connected thanks to the Nagpur Metro. The International Airport and the Nagpur-Mumbai Expressway are two more connection points. As a result, these developments have had a significant positive impact on the Nagpur real estate market.
Infrastructure development
The next significant IT cluster in India is poised to emerge from Nagpur. Infosys and TCS have already developed campuses close to MIHAN. The construction of MIHAN as a cargo hub will go hand in hand with the development of a non-polluting industry. The infrastructure of Nagpur has greatly improved as a result.
The growth of Nagpur's infrastructure would be significantly impacted by the projected Communication Super Expressway, Butibori Industrial Estate (which connects Nagpur to Mumbai), and plans to create prominent colleges like IIM and AIIMS. These changes will increase the city's professional population, which will increase housing demand. Nagpur has experienced rapid and successful development.
An industrial hotbed of India
Numerous government-owned mining companies are located in Nagpur, which is known for its mining industry. The famed Butibori Industrial Estate, Asia's largest industrial complex, is located in Nagpur and is the workplace of companies including ACC Nihon Castings, Hyundai Unitech, Gammon India, and Rama Synthetics.
The western region of Nagpur is home to more than 900 industrial facilities, including those for well-known companies like Vicco, Haldirams, Mahindra & Mahindra, and Ajanta Toothbrushes.
Better living conditions
Nagpur offers its citizens an unrivalled standard of living thanks to its fairly priced real estate, outstanding social infrastructure, great accessibility, a large choice of real estate projects, and a pleasant environment. It is also reputed to be the third-greenest city in India.
One of the best Holiday destination
Seminary Hills, Sitabuldi Fort, Deekshbhoomi, Maharajbhaj Zoo, Ambazari Lake, Aadasa Temple, Shukrawari Lake, and Futala Lake are just a few of Nagpur's well-known tourist attractions. Numerous tiger reserves, including Pench National Park, Melghat Tiger Reserve, Tado-Andhari Tiger Reserve, and Bor Tiger Reserve, are other well-recognized features of the city. This ensures a steady stream of visitors and a steady demand for real estate.
These were some of the reasons to invest in properties in Nagpur. Contact the best real estate agent and deal to get the best residential property for sale in Nagpur that meets your budget and needs.