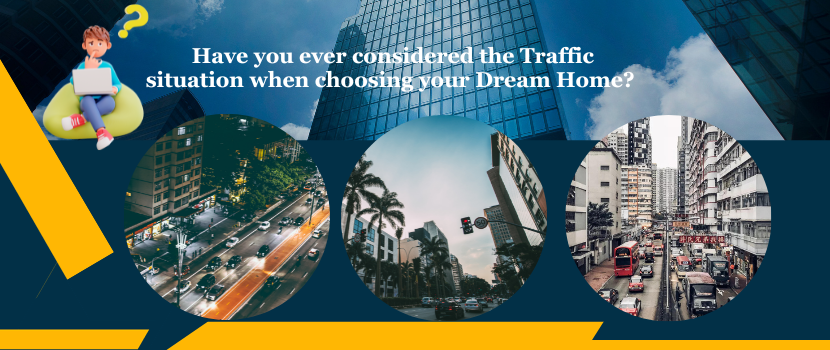 16 Checklist Point - Traffic Situation
Traffic Situation is the 16th point in the checklist for property purchasers by 11SquareFeet Amit Raut.
Q: Don't you want your home to be in a peaceful atmosphere where you can live in tranquility? If your answer is yes, then you should consider the traffic situation when buying a new home.
If your home is in an area with heavy traffic, it can be challenging to navigate in and out of your driveway. After finalizing any property, the first thing you should do is ensure the traffic situation around your property.
To understand the traffic, visit your property three times during the day:

In the morning

During mid day

And in the evening
This will give you an idea of what the traffic is like around your property. To comprehend the remaining 35 checklist points, stay with us and follow 11 Square Feet. If you find this video helpful, please share it. Save now to avoid potential pitfalls when buying property in the future
This entry was posted on October, 14, 2023 at 18 : 28 pm and is filed under 51 Checklist Point. You can follow any responses to this entry through the RSS 2.0 feed. You can leave a response from your own site.