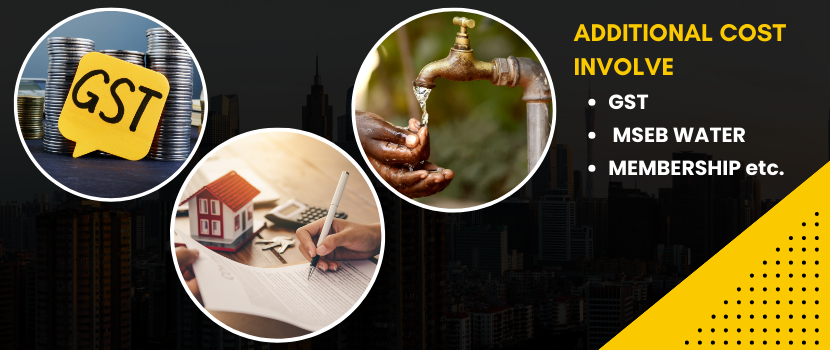 19 Checklist Point - Additional Cost Involve- GST, MSEB WATER, MEMBERSHIP etc.
It is often observed that people are attracted to and decide to purchase a property based on its advertisements and promotions. However, they often overlook the additional charges that are associated with the property, such as GST, MSEB (electricity), water charges, membership fees, infrastructure charges, and development charges. When we hear about these charges, our budget can quickly become stretched.
GST, MSEB (electricity), water charges, and other related fees are essential when buying a new property because they are necessary for the construction and maintenance of the property's infrastructure. Maintenance charges are crucial for ensuring that our property remains well-maintained over time. It is through these maintenance efforts that our property's value can increase. Unfortunately, we often overlook these aspects when purchasing a property.
To understand the remaining 32 points on the checklist, it's essential to stay with us and follow the guidance provided by 11SquareFeet. If you find this video helpful, please share it with others. By doing so, you can help others avoid potential losses when buying property in the future. Start saving now!
This entry was posted on October, 22, 2023 at 14 : 52 pm and is filed under 51 Checklist Point. You can follow any responses to this entry through the RSS 2.0 feed. You can leave a response from your own site.