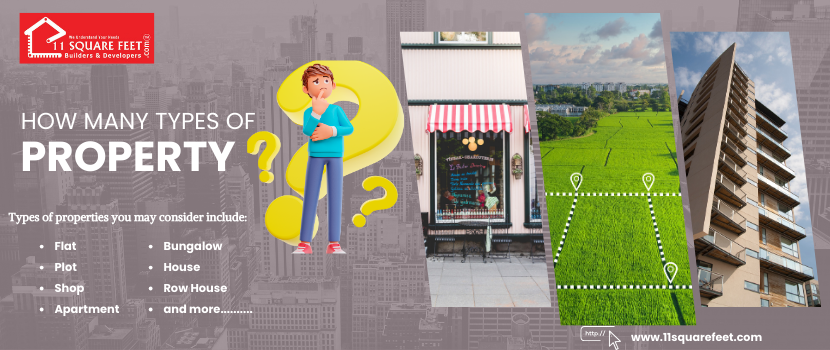 Checklist Point 5 - Type of Property
The 5th point out of 51 checklist for property purchasers, by 11 Square Feet / Amit Raut, emphasizes the importance of understanding the type of property you are looking to buy and staying within your budget. Here's a translation of the content into English:
Q: Is it possible that you are searching for a bungalow within your flat's budget? Or is the broker showing you flats within the budget of a bungalow, causing you to waste your time? That's why it's essential for us to know the type of property within our budget!
If we are looking for a place to live, we need to make sure that the property is zoned for residential use. If we are looking to open a business, we must ensure that the property is zoned for commercial use.
Type of property:
Flat, plot, shop, house, apartment, bungalow, row house, etc.
Knowing all these details can assist us in making informed decisions when purchasing property. If we are confused about what to buy, we won't be able to reach our goal.
When buying any property, our goal should always be SMART: S.M.A.R.T.
Specific - type of property

Measurable - budget

Achievable - current financial situation

Realistic - how much we can afford

Time period - when to buy, when to sell, and how long we can hold the property.
To understand the remaining 46 checklist points and follow 11 Square Feet's guidance, stay with us! If you find this video helpful, please share it. And save this video to prevent future losses while buying property. Thank you!
This entry was posted on October, 07, 2023 at 15 : 58 pm and is filed under 51 Checklist Point. You can follow any responses to this entry through the RSS 2.0 feed. You can leave a response from your own site.