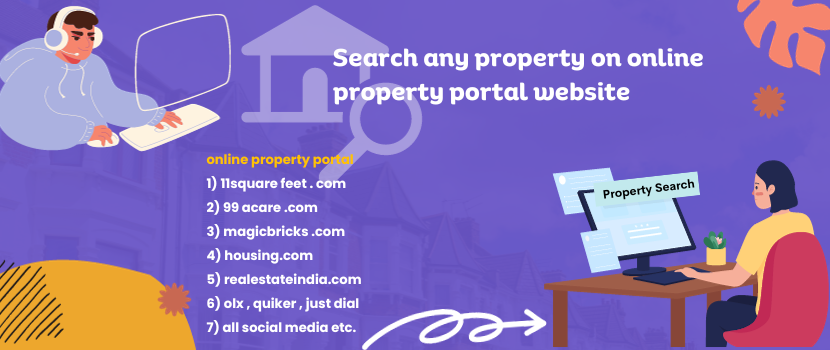 Checklist Point 6 - Search any property on online property portal web site
The 6th point out of 51 checklist for property purchasers, by 11 Square Feet / Amit Raut, discusses the benefits of using digital media to search for properties on online property portal websites. Here's the translation into English:
Q: Do you know that by using digital media, you can search for over 100 properties on more than 25 websites in your city in just one day? This can save you a lot of time.
When we are planning to buy property, we have the option to view it on property portals. It's a fantastic way to get an idea of the rates, distances, specifications, and amenities offered by different properties. You can do all of this online from the comfort of your home, which saves a considerable amount of time.
Online property portals include:
99acres.com

magicbricks.com

housing.com

realestateindia.com

olx, quikr, just dial
To understand the remaining 45 checklist points and follow 11SquareFeet guidance, stay with us! If you find this video helpful, please share it and save it to avoid future losses when buying property. Thank you!
This entry was posted on October, 07, 2023 at 16 : 05 pm and is filed under 51 Checklist Point. You can follow any responses to this entry through the RSS 2.0 feed. You can leave a response from your own site.