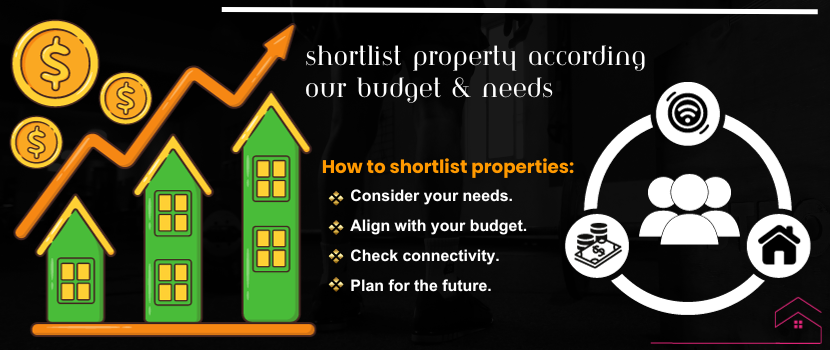 Checklist Point 8 - Shortlist property according our budget,needs
The 8th point out of 51 checklists for property purchasers, by 11 Square Feet / Amit Raut, emphasizes the importance of shortlisting properties based on your needs, budget, connectivity, and future planning. Here's the translation into English:
"Do you also find yourself in a situation where you have seen a lot of properties, and now you want to shortlist some good properties quickly? When we are planning to buy a property, we need to define our budget according to our needs and financial situation. To determine the budget, we can seek assistance online or from a real estate advisor. And it's essential for us to shortlist some properties!
How to shortlist properties:
Consider your needs.

Align with your budget.

Check connectivity.

Plan for the future.
To understand the remaining 43 checklist points and follow 11SquareFeet guidance, stay with us! If you find this video helpful, please share it and save it to avoid future losses when buying property. Thank you!"
This entry was posted on October, 07, 2023 at 17 : 22 pm and is filed under 51 Checklist Point. You can follow any responses to this entry through the RSS 2.0 feed. You can leave a response from your own site.